Ant Invasion: A Liza & James Picture Book About Working Together (and Ants From Space)
A top-secret invention to make the world's greatest ant farm. What could possibly go wrong?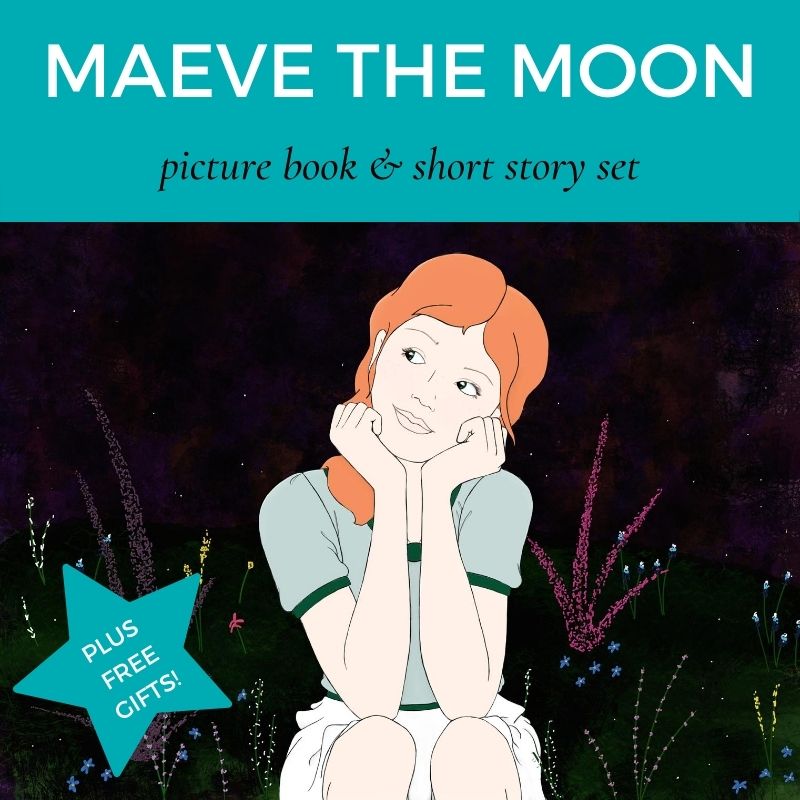 Maeve the Moon: A Tale for Being True to Yourself
Maeve is tired of being plain, old Maeve. She longs to be something more than that…something like a moon! And she has a plan to become just that. Available in picture book and short story formats.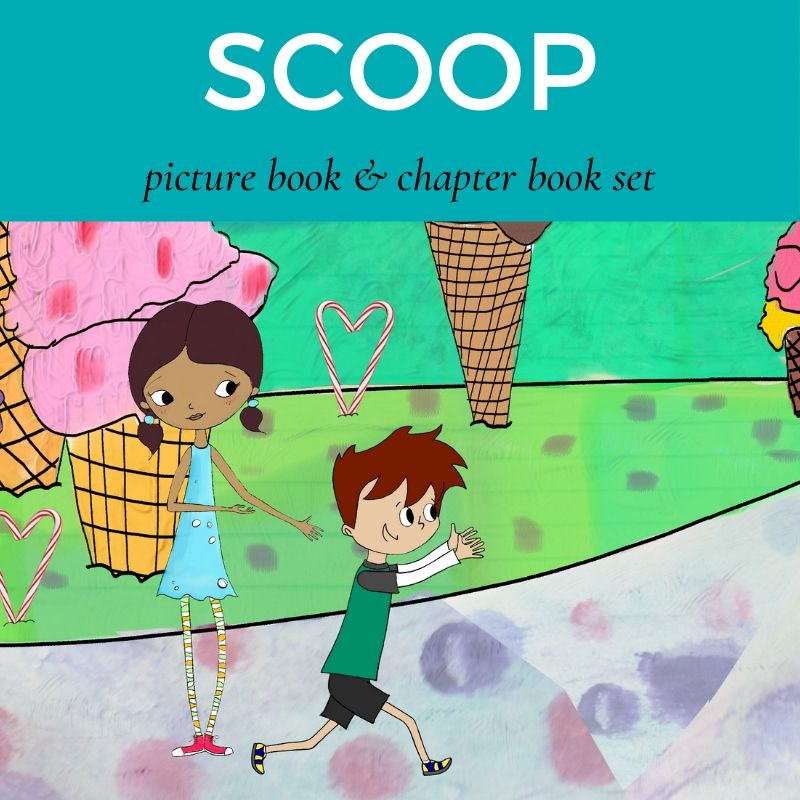 Scoop: A Story about Mine, More, and Just Right
James and Liza visit the park to get a scoop of ice cream. It's a beautiful day in a fairytale land…until James decides that he wants more, more, MORE. Available in picture book and chapter book formats.
HOW TO BE A BANDIT MINI COMIC BOOK & ACTIVITY SET
Panda and Raccoon teach their tried-and-true tips for becoming a masked bandit in this mini comic book. What do bandits eat? What do they wear to parties? What are their favorite traditions? Find out for yourself in How to Be a Bandit and join in the sneaky fun with the accompanying Bandit Time! coloring and activity pack.
How to Build a Robot Book & Activity Pack
Do robots do math? Do they fly? Do they eat oatmeal cookies?? Find out in this alphabet adventure – with robots! Get the ebook and activity pack free in Ivy's Treehouse Club.
Dreamy Doodles: Free Coloring & Doodle Pages
Set your creative spirit free as you finish and color these doodle pages. Perfect for the whole family. Download this printable 14-page PDF for free when you join Ivy's Treehouse Club.